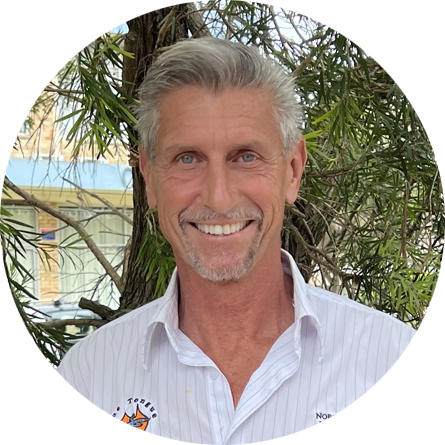 Stephan (Steph) is the driving force behind Blue Tongue & it's amazing reputation in the community.
Stephan's introduction to the industry was as an apprentice carpet layer back in 1975 and in all those years he has seen and experienced every aspect of the flooring game from a hands on perspective. His attention to detail and procedure keeps the Blue Tongue wheels turning smoothly day after day, year after year. He also draws from an eclectic knowledge base as a previous adult educator, seminar presenter, logistics + sales manager and natural therapist. These skills are translated into the business as a culture of care and respect given to all customers, staff, installers, and industry reps alike.
There is not much that Stephan does not know about flooring. His mantra is always tell the truth, discuss problems now and find solutions before they fester. Customers sometimes hear Stephan say – "I would rather that you hate me now and then love me forever" – better that than the other way around!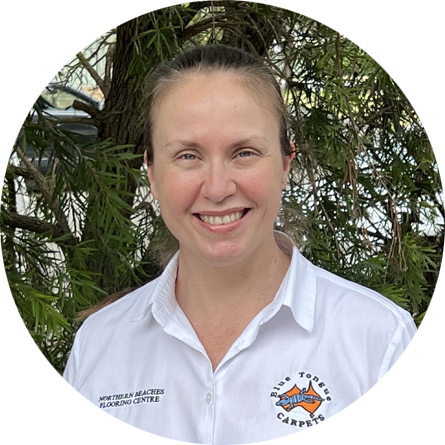 Roslyn (Roz) has been with Blue Tongue Carpets since 2018 and has blossomed in her role as the store manager. Roslyn obviously loves her job and usually skips and smiles her way through the day.
She comes from a 20 year background in both flooring retail and blinds & shutters and must be the happiest, friendliest salesperson on Earth.
Always going the extra mile to not only inform but please every customer no matter what their enquiry is. Roz has a wealth of knowledge to draw from & like Stephan is on a first name basis with all of the representatives that visit the Blue Tongue showroom.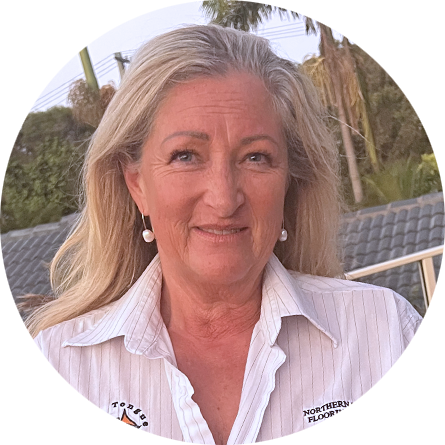 Zenita (Zee) is Stephan's wife and is the financial guru behind the scenes (poor baby) – besides looking after all of the accounts for Blue Tongue, Zee also runs her own business as a local Naturopath & Massage Therapist.
Support comes along in many forms but none more pleasing to deal with than Lady Zee. Along with our dedicated bookkeeper and accountants Zenita ensures that Blue Tongue's financial future is in good hands.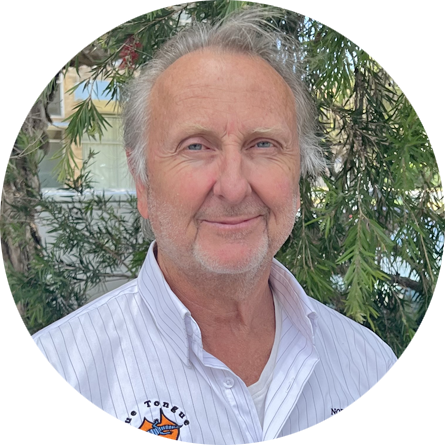 John (Johnny) is our dedicated estimator/measurer. John too has over 40 years of experience in the industry. As a hard flooring layer he holds the title of the first one in Australia to lay floating timber floors. His father started Premium Floors who to this day are the Australian import agents for the world renowned Quickstep flooring.
John's brother Kendall is still running his dad's business with the Waller family humour and generosity of spirit that makes them so easy to deal with. John's skills also include being a professional drummer while also studying for a psychology degree. With great people skills & a wicked sense of humour Johnny fits right in to our close knit little team.
Firstly we aim to understand your specific and individual needs. Please reach out so we can discuss your options, project scope and floor conditions. For local customers we offer an obligation free professional measure and estimate onsite. For clients a little further afield we can work remotely and get the ball rolling.
We want your entire experience working with Blue Tongue Carpets to be enjoyable and seamless. Get in touch today.